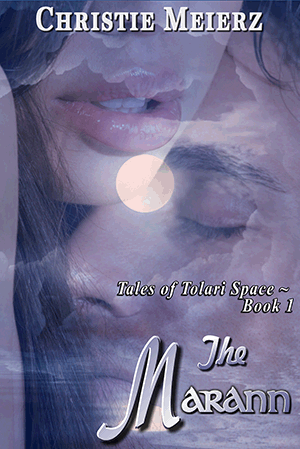 Where it all began…
Marianne Woolsey is a high school Spanish teacher in rural Iowa, when Earth Central Command decides her linguistic talents would be better exercised if she spent 26 years teaching the daughter and heir of an alien ruler on a planet 24 light years from Earth. Now she's alone on a planet of aliens so humanlike that she has to keep telling herself her student's noble father is just her boss.
Handsome – and deadly – the Sural has ruled his province and led his planet far longer than he can admit to his daughter's human tutor. He hides much more from the space-faring races of the Trade Alliance than he is willing to reveal. What he doesn't want Central Command to know, he has to conceal from Marianne, but Marianne is keeping her own secrets from him – and as an empath, he knows it.
This first novel in the Tales of Tolari Space series explores what could happen when you put an unsuspecting human on a planet full of empaths.
"A beautifully realized story that proves that politically motivated space opera and tender love stories do not have to be mutually exclusive." – Kirkus Reviews
"For anyone who enjoys tightly-written, wonderfully imaginative science fiction wrapped with romance, this one is a must!" – InD'Tale Magazine
Winner of the 2013 PRISM Award for Futuristic Romance (Romance Writers of America)

Christie's comments:
The Marann actually started out as a short story about Kyza, the Sural's daughter. But somehow the adults just took over the story…
When this book was rereleased in small press in 2013, the editor pointed to Chapter 2 and said, "Your story starts there." But there was just enough that I found interesting in the original Chapter 1 of The Marann that I fleshed it out a bit and put it up for free (on Smashwords) for those folks who never saw the first edition."
What's your favorite scene in The Marann, and why?